---
Upto 75% Scholarships for CAT Students
Globally Benchmarked Curriculum with Blended Learning :
---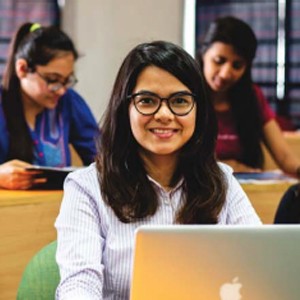 The curriculum at IILM imbibes some of the best aspects of courses offered at top business schools around the world. Course modules are inspired by Stanford Graduate School of Business, Wharton Business School and IIM-A. Following a blended learning pedagogy that encourages students to apply concepts learnt, the curriculum enables students to hone their decision making process and allows them to apply their knowledge to worthy ideas…Read More
International Trek :
---
International Treks give PGDM students an opportunity to explore the economic, political, and
cultural contexts of business in different regions of the world. Students plan the tour content and
logistics with faculty and staff who provide them with support and guidance. The organizing team identifies the theme that interests the students and designs a series of treks,
usually a one-week-trip with students who are interested in educational entrepreneurship and
innovation…Read More
Career Center :
---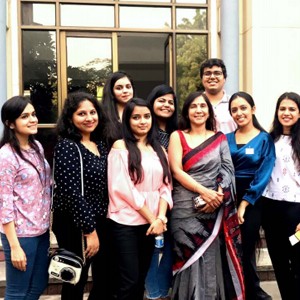 The IILM Career Centre helps students to get out of their comfort zones and explore their potential. Launching successful careers through a combination of academic courses and practical guidance, IILM Career Centre aims at steering the students in the right direction for a successful and fulfilling professional life through a variety of endeavours.IILM Career Centre offers support and guidance through Alumni Connect where students get an opportunity to meet, interact and learn from Alumni as well as explore possibilities of working with them…Read More
Entrepreneurship & Start-ups :
---
IILM prepares and motivates budding and future entrepreneurs to take their entrepreneurial journey forward and realize their dreams. IILM creates future 'Game Changers' by fostering the entrepreneurs with 3 Cs – Content, Context, and Contacts – that enable them to design and launch successful start-ups based on innovative methods. IILM commitment to engrave leadership and management skills in their students is not restricted to classroom sessions, but is achieved through a host of initiatives including personalized mentoring, interaction with domain experts, live company projects, workshops, events and conferences, thought evoking activities/games, networking, sessions with start-up founders, and simulations to initiate and develop the entrepreneurial spirit among students…Read More
Placements(300+ Companies) :
---
IILM has a robust Placement Cell – Career Resource Centre (CRC) which is well connected with different Industry sectors. The principal focus of the Career Resource Centre (CRC) is to foster Corporate Connect by facilitating industry engagement. The CRC frequently networks with the best companies in FMCG, Banking, Automotive, Research, IT, Telecommunications, Manufacturing and many more….Read More
Full Time Faculty with Rich Industry Experience :
---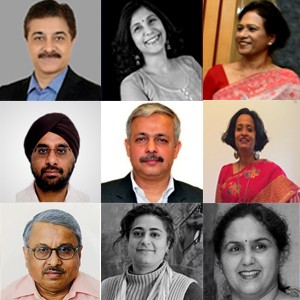 The faculty at IILM comes from leading institutions across the country and have diverse industry experience. They are always available to answer queries and clarify doubts of students. The PGDM faculty are knowledge creators who rigorously peruse research in their fields. In an endeavour to develop IILM's vision to educate, develop innovative entrepreneurial and responsible business leaders and matching world class teaching methodologies, IILM draws strength from the international arena for research excellence and teaching acumen…Read More
12000+ Well Placed Alumni :
---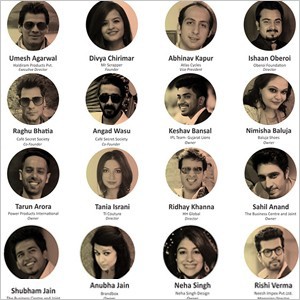 Alumni are an important resource of any university and IILM is proud to have a huge network of over 12000 Alumni who are professionally well-placed in various capacities across industries both in India and abroad. They have risen to high ranks and hold excellent positions in reputed companies. IILM strives to engage with the Alumni…Read More
Campus Life :
---
IILM has 3 centrally located campuses in New Delhi, Gurugram, and Greater Noida and the goal driving them forward is one – to train and develop skilled and responsible managers of the future. The Lodhi Road campus is the hub of South Delhi, bustling with activities and places to visit. Being near the political hub of the country, it allow students to be privy to first developments in business and politics….Read More
Merit Scholarships and Loans :
---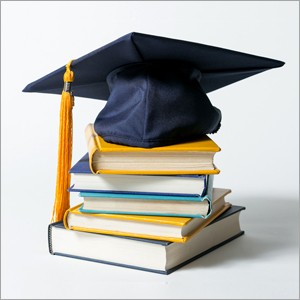 It is IILM's endeavor to make education more affordable for students from all walks of life and ensure that every deserving student gets an opportunity for quality education. This is made possible by our merit based scholarship policy. IILM has also partnered with banks to make the procedure for application of education loans easier for students, with the aim of helping students bridge the gap between the cost of the programme and student's ability to pay…..Read More
IIMBx Certifications
Data Analytics, Entrepreneurship, Financial Markets
IILM has entered an agreement with IIMBx for MOOC based learning activity. These MOOCs would enable the students to earn an Advance Certificate in three areas as follows: –
Advanced Certificate in Data Analytics
Statistics for Business I
Statistics for Business II
Predictive Analytics
Advanced Certificate in Entrepreneurship
Do Your Venture: Entrepreneurship for Everyone
People Management for Entrepreneurs
Accounting and Finance
Advanced Certificate in Financial Markets
Introduction to Banking and Financial Markets
Banking and Financial Markets: A risk management perspective
Introduction to Investments
Each student of Year I need to compulsorily choose one certification. For Year II it is optional. The certification would be provided by IIMBx on successful completion by the student. Each module would be for four to five weeks. Online examinations would be conducted by IIMBx at the end of each module.  The student would also earn nine credits for each certification.
---